Center For Heart Rhythm Management at Citrus Cardiology
Have You Been Diagnosed With Atrial Fibrillation?
Due to the unique nature of these conditions and need for specialized treatment , Citrus Cardiology  Consultants has established a Center For Heart Rhythm Management.  With offices in Brownwood, Lake Sumter Landing and Inverness, and use of telemedicine, we can provide consultation and follow up locally. Our team includes a board certified Electrophysiologist, a nurse, pacemaker management  team and supportive staff.
If there is a need for a hospital-based care, the University of Florida Hospital at Leesburg and Citrus Memorial Hospital at Inverness are well-equipped to provide the highest level of care for these conditions.
About Dr.  Satish Goel
Our Electrophysiologist , Dr. Goel  received his training at Albert Einstein College of Medicine in New York.  He is a board certified electrophysiologist with over 20 years of experience managing complex rhythm problems often in patients with advanced heart problems.  He has been a primary investigator in many research studies which have resulted in new treatment options for patients with heart rhythm problems.
He is available for consultation at the following Citrus Cardiology Consultants offices
Dr Satish Goel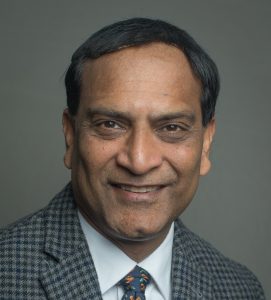 Dr Goel was excellent in diagnosing & treating...
Dr. Goel was excellent in diagnosing and treating my elderly mother's heart problems. He was so good at talking directly with her, listening to her concerns. Treatment at Leesburg Hospital Heart Clinic was superb, the entire medical staff treated her (and me as her caregiver) with such concern, and balanced Covid-19 precautions with my mother's dignity and comfort. I especially must mention Dr. Goel's nurse, Tracey – I have never had a medical provider be so proactive in following up on my mother's care, and in her concern for my mother's recovery. I highly recommend the Dr. Goel team for treating a troubled heart!
Been his patient for 10 years
I have been a patient of Dr. Goel's for over 10 years now. He has performed a number of ablations on me due to recurring A-fib. But his extensive experience in the operating room is second to his knowledge, patient care, bedside manner and compassion. Whenever I see the doctor, he makes me feel like I'm the only patient he has to see that day. He always takes as much time as I need to discuss my current status. I never feel like he is rushing me out of the office to see another patient. In the time that I've been a patient, we have become very good friends. In selecting my cardiologist many years ago, I couldn't have made a better choice than Dr. Goel.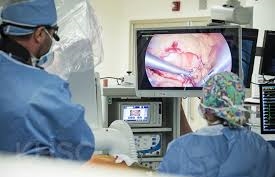 The rhythm problems of the heart are often caused by abnormal electrical activity inside the heart. During an ablation procedure the spots that generate the abnormal electrical activity can be inactivated.
Read More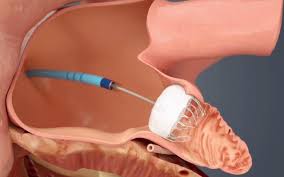 Patients who cannot tolerate long-term blood thinners or wish not to take them can instead have a Watchman device implanted in their heart.
Read More