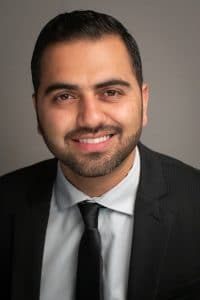 BOARD CERTIFICATIONS
2019-2029                       ABIM certification in interventional cardiology
2018-2028                      ABIM certification in Cardiovascular diseases
2017-2027                       Board of Nuclear Cardiology
2017-2027                       Diplomat of the ASCeXAM — National Board of Echocardiography
2016-2026                      American Board of Internal Medicine
2011                                 ECFMG Certification — Yes, USMLE STEP 1 : 99/237, USMLE STEPZ CK: 99/232, USMLE $TEP3 : 226, USMLE STEPZ CS: Passed
MEDICAL LICENSURE
2018                                  Florida state Medical license # 136480; Exp: 2022
2010                                  Member of Medical Council of India and Gujarat Medical Council – License #G43901
PROFESSIONAL EXPERIENCE
6/2021-Present              Citrus Cardiology Consultants
6/2019-4/2021               Florida Heart and Vascular Health in Leesburg and The Villages, FL
MEDICAL EDUCATION
2018-2019                       Interventional Cardiology (Fellowship) — Maimonides Medical Center, Brooklyn, New York
2015-2018                       Cardiovascular diseases (Fellowship) — Maimonides Medical Center, Brooklyn, New York
2012-2015                        Internal medicine (Residency) — Coney Island Hospital, Brooklyn, New York
2004-2010                       SMT N.H.L. Municipal Medical College, Gujarat University,Ahmadabad, lndia, M.B.B.S. (Bachelor of Medicine, Bachelor ofSurgery)
ACADEMIC HONORS
2018                                   Chief Cardiology Fellow
2017                                    Award for the 'Best Fellow in Training' across all the medical subspecialties
2016                                   Award for the 'Best Fellow in Training' across all the medical subspecialties
2015                                    Award for the 'Best Senior Resident' of the class
2004                                   Full scholarship for the entire medical school education from Ahmadabad Municipal Education Trust
RESEARCH AND PUBLICATIONS
Peer Reviewed Online Publications
Erythropoietin Levels in Patients with Pulmonary Arterial Hypertension as a marker of disease severity. Mil/er R, Patel Р, Раге/ Р,
Kahn N, TalwarA. (2011, September 22). nttp.'//www,phaonlineuniv.org/PesourceLibrary/Resourcecfm71temNumber=3671, Publication
Status: Published.
Impaired Heart Rate Recovery after Cardiopulmonary Exercise Testing (CPET) in Patients With Pulmonary Arterial Hypertension.
"Fa/war A, Sadougni A, Patel P, Patel P, George T, Kahn N. (2011, October 26}.
http:/journal. publications. chestnet. org/article.aspx?articleid=1046494, Publication Status: Published.
Poster Presentation
Utility of CT imaging in the evaluation of patients with non traumatic abdominal pain. Akker E, Gandnir G, Hammock R, Mon M, Patel P, Wu H.
(2014), Poster presented at: Poster presentation competition at Coney Island Hospital; Brooklyn, NY.
Case Reports
A case report on a woman with fever of unknown origin. Talwar A, Tawfiqul B, Patel P, Patel P. (2011, August 17).
http://www. rheumatologynetwark, com/whats-your-diagnosis/woman-fever-unknown-origin/page/U/Z, Publication Status: Published
The journey of a systolic heart failure patient back from Hospice who was on LCZ696. Patel, P, Elshesntawy M, Moskavits N (2017,
April 21 }. Presented at MSSNY 12'" annual pastersymposium.