Seeing patients in The Villages, Brownwood and Leesburg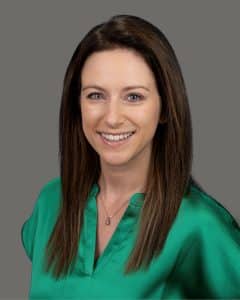 Provider Bio
Kayla is a nurse practitioner that currently works alongside of Dr. Vinod Miryala. She began her nursing career in 2011 as a Licensed Practical Nurse then later became a Registered Nurse from Lake-Sumter State College. She has nursing experience in the outpatient clinic setting, inpatient setting including emergency room, critical care, and the cardiovascular unit.
Kayla has worked for Citrus Cardiology since 2018 where she started as a RN rounding alongside our physicians at UF Health Leesburg and The Villages. She completed her Bachelors degree in 2019 and then her Masters degree in 2021 from South University in Tampa.
Kayla is an active member of the American Association of Nurse Practitioners (AANP), American Nurses Association (ANA), and Sigma Theta Tau International Honors Society.
She enjoys spending time with her husband and daughter, fishing, and relaxing.
She has a passion for cardiovascular disease prevention, improving quality of life, and overall health for her patients.
Certifications
Advanced Cardiac Life Support, American Heart Association. 2024
Basic Life Support, American Heart Association, 2024
Licensure
Family Nurse Practitioner
AANP
Florida Board of Nursing
Registered Nurse
Florida Board of Nursing
Memberships
American Academy of Nurse Practitioners
Sigma Theta Tau
American Nurses Association
Education & Training
Master of Science in Nursing
Family Nurse Practitioner
South University, 2020-2021
Bachelor of Science in Nursing
South University, 2019-2020
Associate of Science in Nursing Registered Nurse
Lake-Sumter State College, 2015-2016
Licensed Practical Nursing
Lake Technical College, 2010-2011